Biocera Ball (For Laundry)
Trader

South Korea
Product Detail
Information
Features and Benefits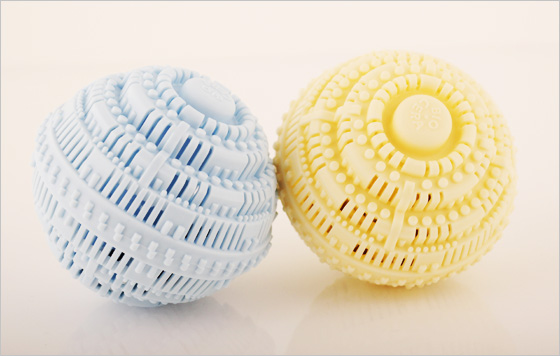 Designed with round shape in order to minimize the damage of laundry, Biocera Ball is very hygienic through the influence of its excellent antibacterial effect (eliminate bacteria and mold etc.) to the inner of washer capacity and laundry as well as increase the cleaning effect of water.
Biocera ball enables one to clean clothes and laundry without any detergents by lowering surface or interfacial tension.
Rubbing effect of water and laundry increases the cleaning and deodorizing power by activated water through the influence of wavelength energy of far infrared rays and etc.
Compared with normal washing process, we can obtain following effects by reducing the use of synthetic detergent: water-saving, energy-saving and time-saving and etc. So this is very economical and environmental.
It is helpful to prevent the damage of clothes and skin irritations can be shown by remaining detergent in clothes.